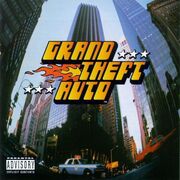 Grand theft Auto was created by DMA Design (now known as Rockstar Games) in 1997. It was originally going to be called "Race 'N' Chase". It is the only Grand theft Auto to let you play in Vice City, San Andreas and Liberty City in one game. Grand theft Auto is now a free download on the Rockstar Classics website. To download Grand theft Auto of the Rockstar Classics website
click here.
Ad blocker interference detected!
Wikia is a free-to-use site that makes money from advertising. We have a modified experience for viewers using ad blockers

Wikia is not accessible if you've made further modifications. Remove the custom ad blocker rule(s) and the page will load as expected.