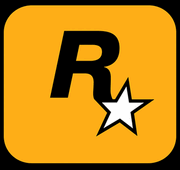 Rockstar Games was founded in Scotland, UK as a Small Gaming Business known as DMA Design in 1998. It's most famous Franchise is Grand theft Auto. DMA Design only claimed ownership of the title Grand Theft Auto after the previous owner (ASC Games) went bankrupt. After DMA Design took ownership of Grand theft Auto a Company called Take-Two Interactive Software, Inc. bought DMA Design and renamed them to Rockstar North, which was the start of the Rockstar Games division. After becoming Rockstar Games in 1999 they began publishing more games such as Max Payne, Manhunt, Midnight club and many more. By 2005 Rockstar Games was one of the biggest selling Games manufacturer and still is to this day.
Ad blocker interference detected!
Wikia is a free-to-use site that makes money from advertising. We have a modified experience for viewers using ad blockers

Wikia is not accessible if you've made further modifications. Remove the custom ad blocker rule(s) and the page will load as expected.